Blended in the beautiful Boyne Valley north of Dublin, Slane Irish Whiskey takes its name from Slane Castle and the nearby village. The castle and 1500 acre estate has been run by the Conyngham family for over 300 years. Where they have been doing everything from growing barley to running festivals for acts like U2, The Rolling Stones and Queen.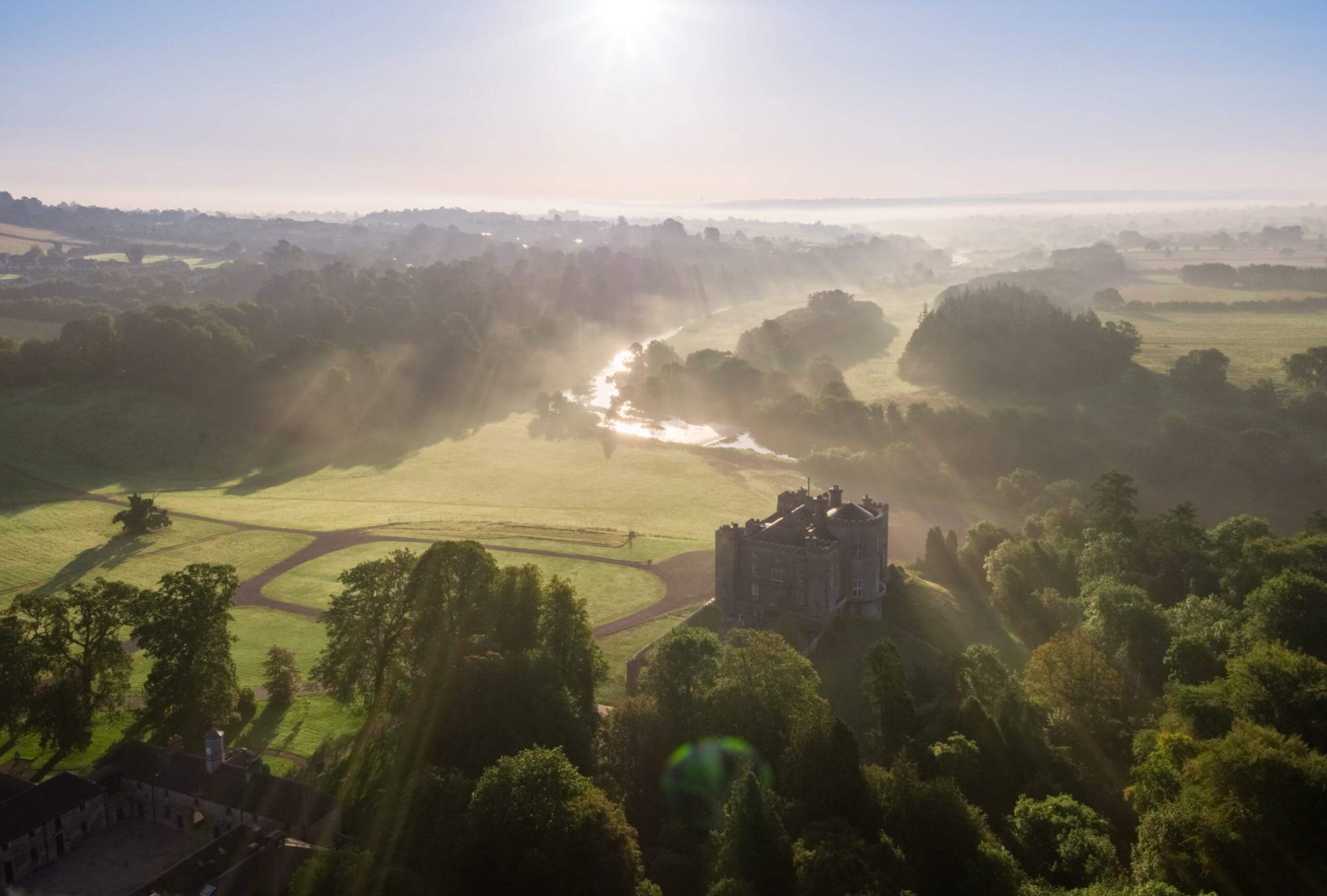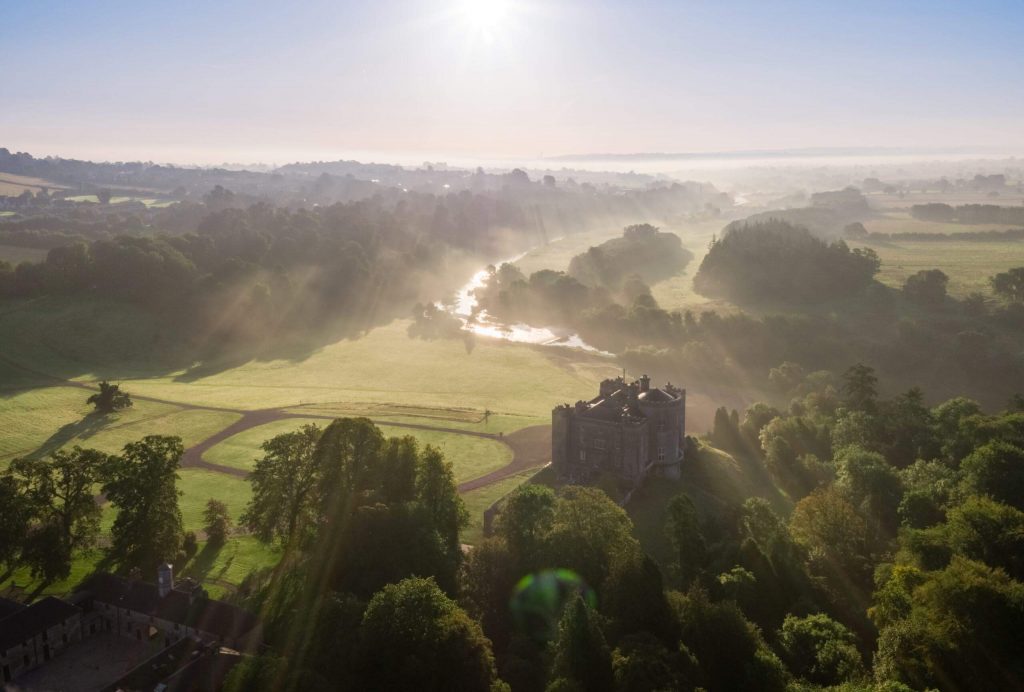 It was this combination of Irish heritage, farming barley and party acumen that pushed Alex Conyngham to launch a whiskey brand bearing the name of his ancestral home.
The result, a Blended Triple Casked Whiskey, the first expression form the new distillery. Blended with Whiskey purchased from other distilleries, this blend allows the Slane brand to whet your appetite while they lay down liquid of their own for the minimum 3 years- a practice that's relatively common for new brands (who don't want to launch a gin range).
A blend of whiskeys from 3 different types of barrels, Slane gets its robust and complex flavors from:
Virgin Casks – Toasted Oak & Vanilla
Seasoned Casks – Tennessee Whiskey and Bourbon Banana & Butterscotch
Oloroso Sherry Casks – Rasin & Spice
Overall, if you're here for a Slane Irish Whiskey Review, I'd recommend you pick up a bottle- especially if you haven't tried much Irish whiskey in the past. Slane is approachable to drink, widely available and you can buy it at a great price point.
Fun Fact: Note the Irish spelling of whiskey with the added "e", as opposed to the Scottish Whisky.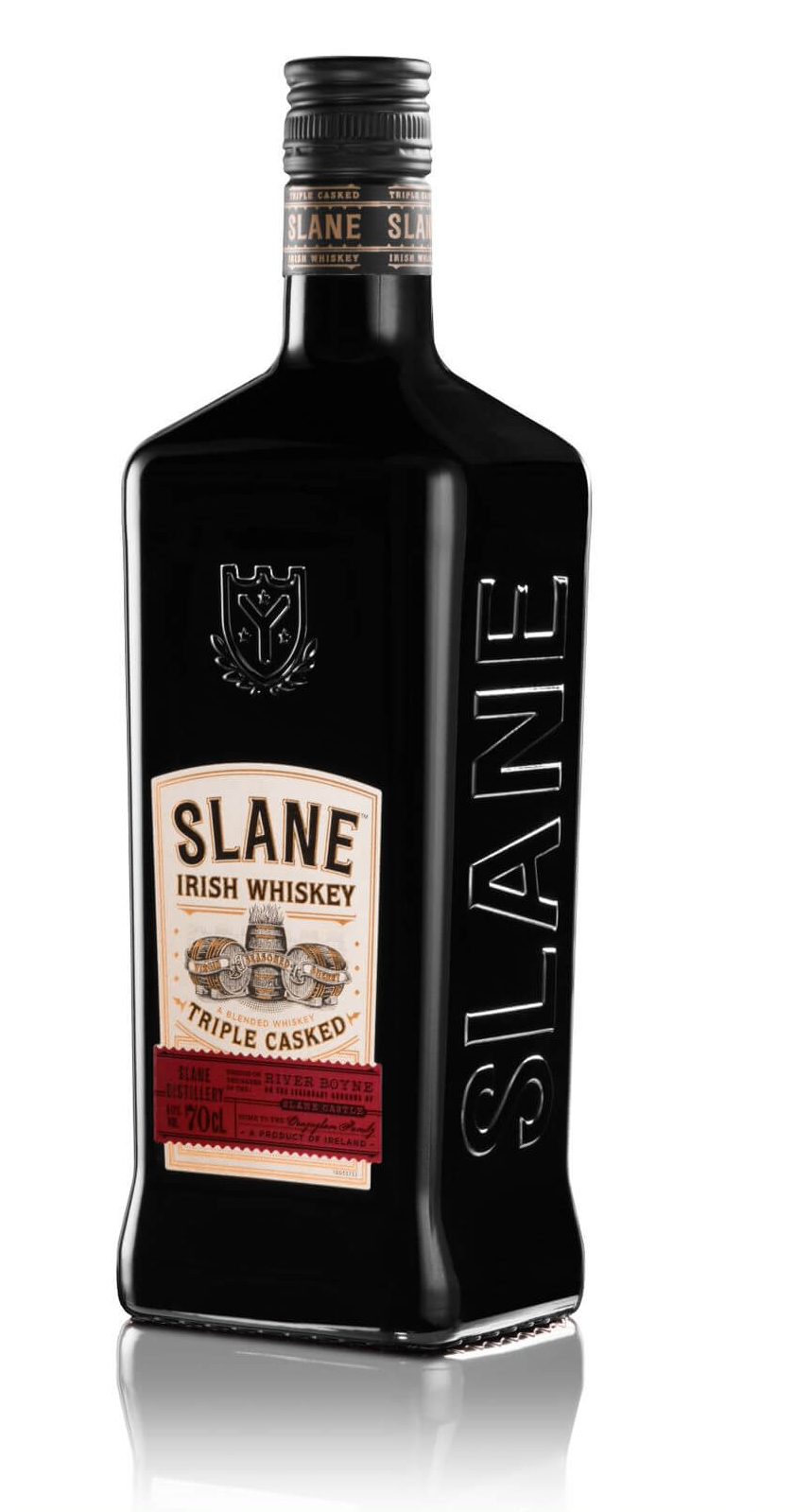 Where to buy Slane Irish Whiskey?
Available nationwide from most liquor stores, Slane Irish Whiskey retails for $50-60. Shop now at; Dan Murphys, Liquorland & BWS