There are plenty of great bars in Sydney to get a drink after work. But if you're specifically looking for a great whisky bar it can be a little harder. The best whisky bars tend to be hidden down alleyways and behind unassuming doors. But don't fret, I've compiled a list of the best whisky bars in Sydney and will keep it up to date as new bars open.
The Doss House
Location: 77/79 George St, The Rocks – Walk through to the back of the building. Down the stairs to the basement.
Phone Number: 0457 880 180
Website: thedosshouse.com.au
Tucked away in one of Sydney's oldest suburbs, this old-world whisky bar, co-owned by Colm O'Neill and Eoin Daniels, firmly places its mark in the history books of this heritage-listed building. Through each of its five individual basement spaces, it pays tribute to its previous tenants, the likes of which must be seen to be believed.
But that's enough about its history and décor, let's get down to business. It plays host to around some 150 bottles of whisky! Yes, you read that right. Picture the scene….whiskies from around the globe showcased in beautiful oak cabinets throughout the venue. From 10-year Laphroaig, Glenglassaugh, Talisker, to GlenDronach from 1994, all manner of taste is catered for here.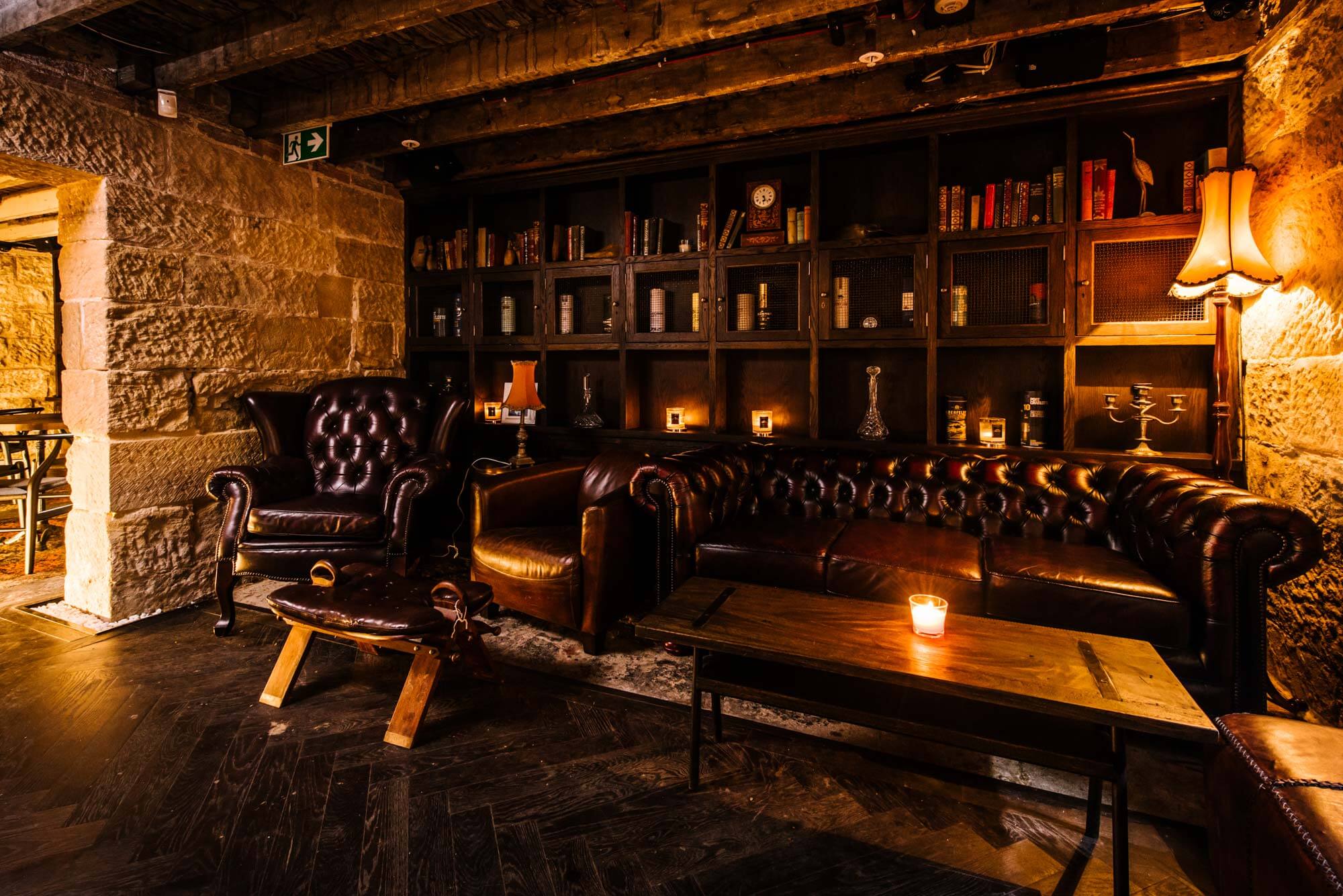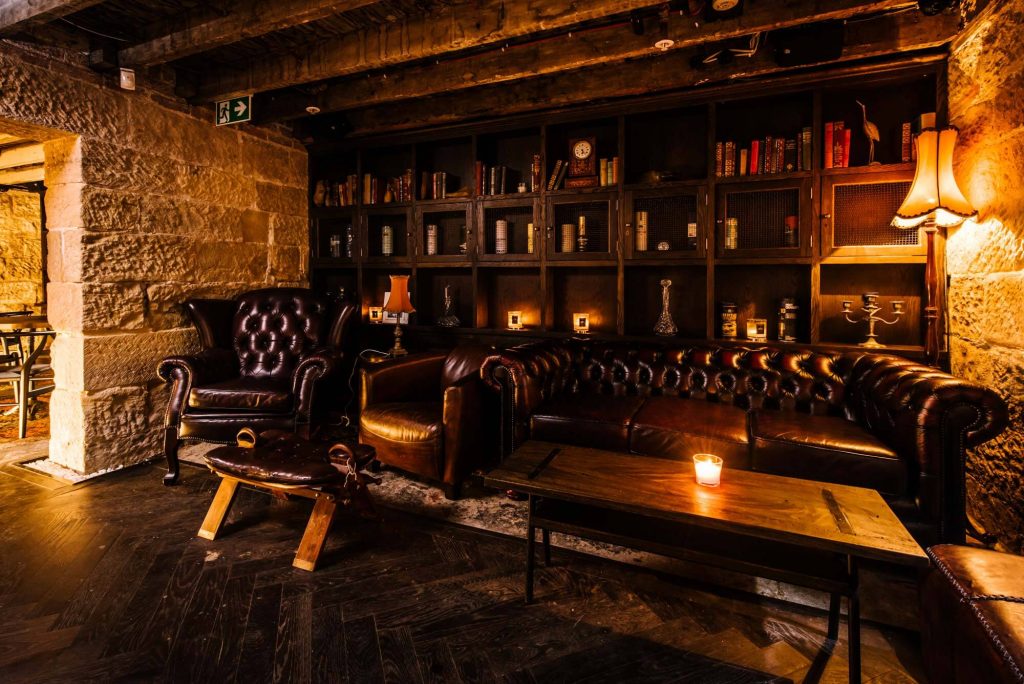 J&M
Location: 1 Angel Pl, Sydney – Level 3 of the Angel Place Hotel
Phone Number: (02) 9114 7326
Website: merivale.com/venues/jandm
There is extravagant yet intimate excellence to this 70s-style whisky bar with its rich, multi-layered atmosphere. Something that whisky aficionados will simply adore. J&M pays homage to the late Mr John, Merivale (his mother) and the central hub of fashion they founded at the Angel House during the 70s. Tucked away behind an insignificant door, up a flight of age-old stairs, formerly home to the restaurant and espresso bar "House of Merivale", the rewards become apparent from the whisky experience, excellent cocktails to the second-to-none service you will enjoy.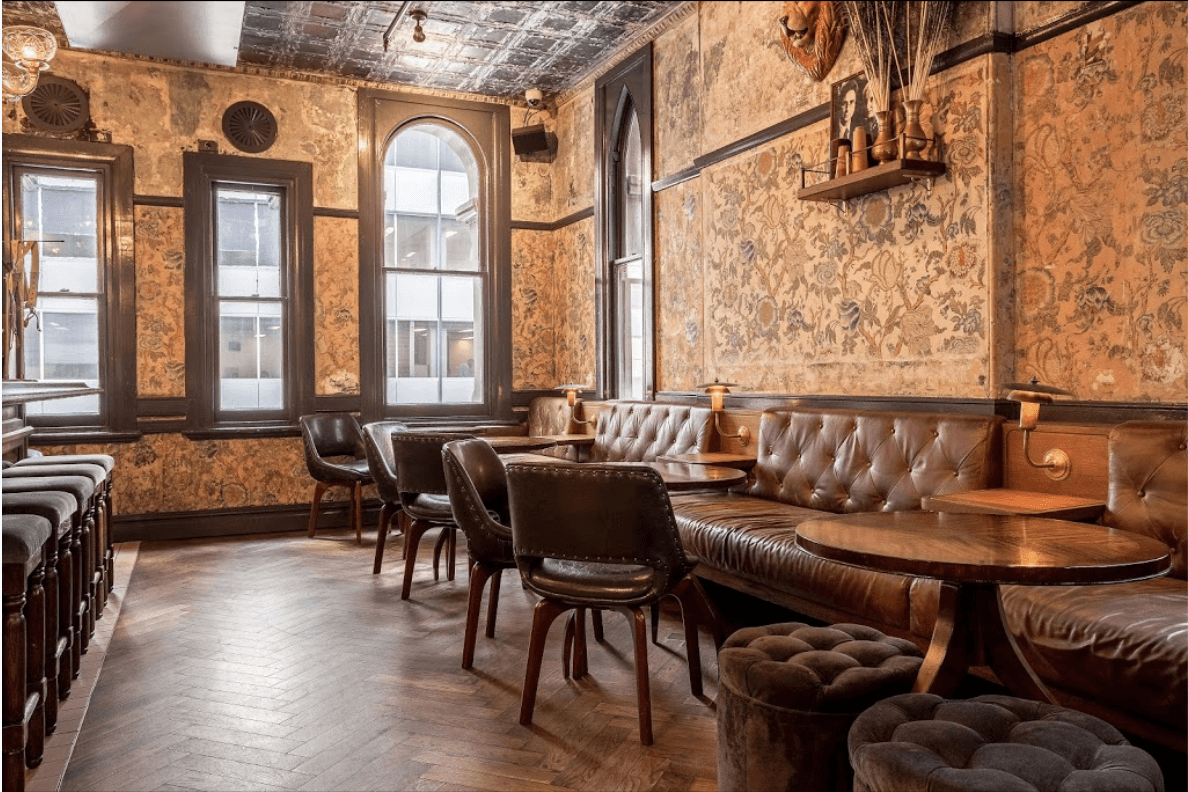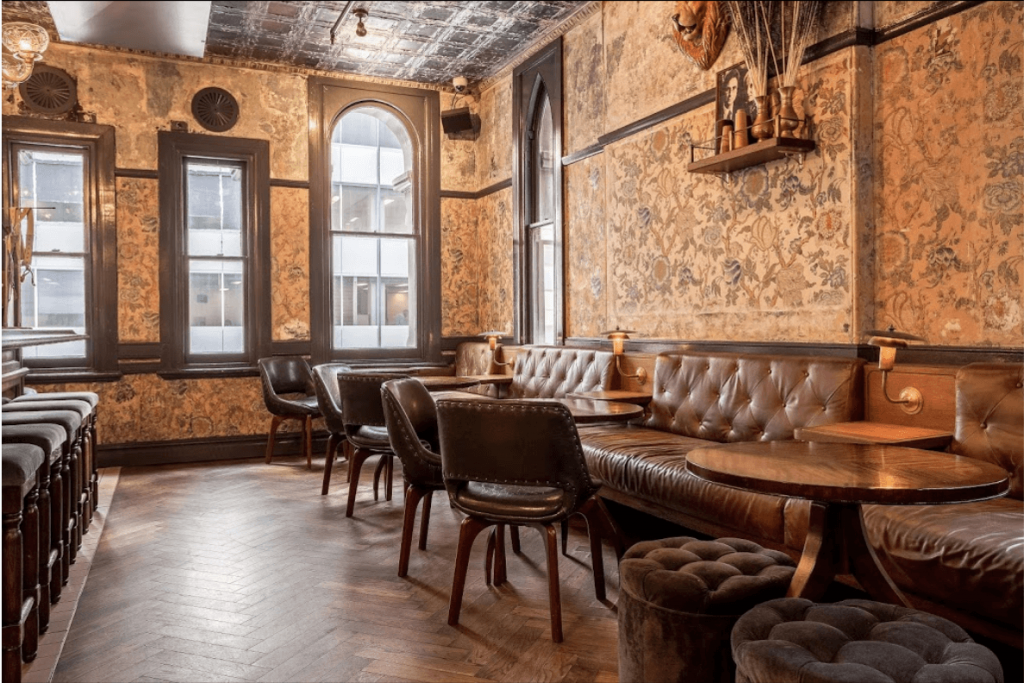 Eau de Vie Sydney
Location: 229 Darlinghurst Rd, Darlinghurst – Walk through the back of the hotel lobby.
Phone Number: (02) 8646 4930
Website: eaudevie.com.au/sydney
It takes a whole lot more than just reputation to establish a bar this good.
Founded in 2010 and taking its name from the general French term for "distilled spirits" (water of life), Eau de Vie in Darlinghurst is a hidden gem. It's a bit hard to find, but if you locate the Kirketon Hotel, walk through the bar, down the hallway (past the bathrooms) and through the exit door, you'll be in the right place! Sounds a little weird, eh, but for the discerning bon viveur in Sydney, there is no better place to visit, and their featured collection of whiskies will make your eyes stand out on stalks!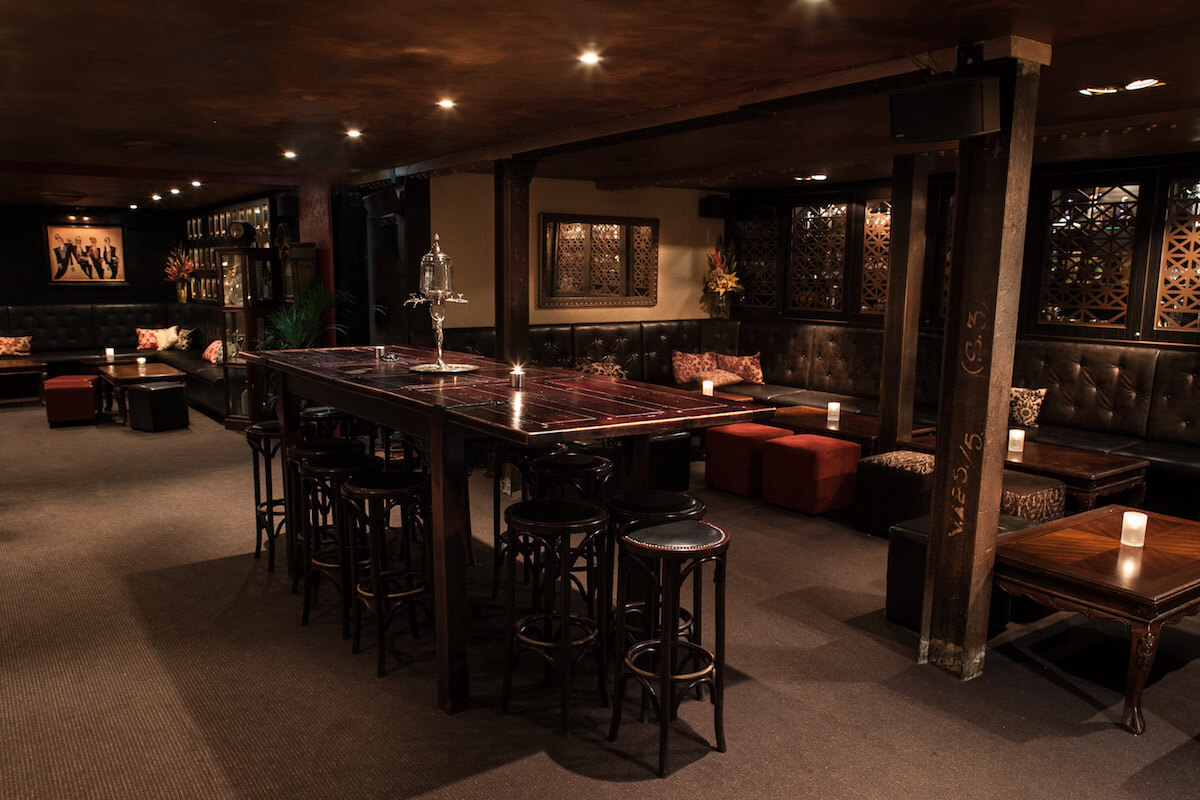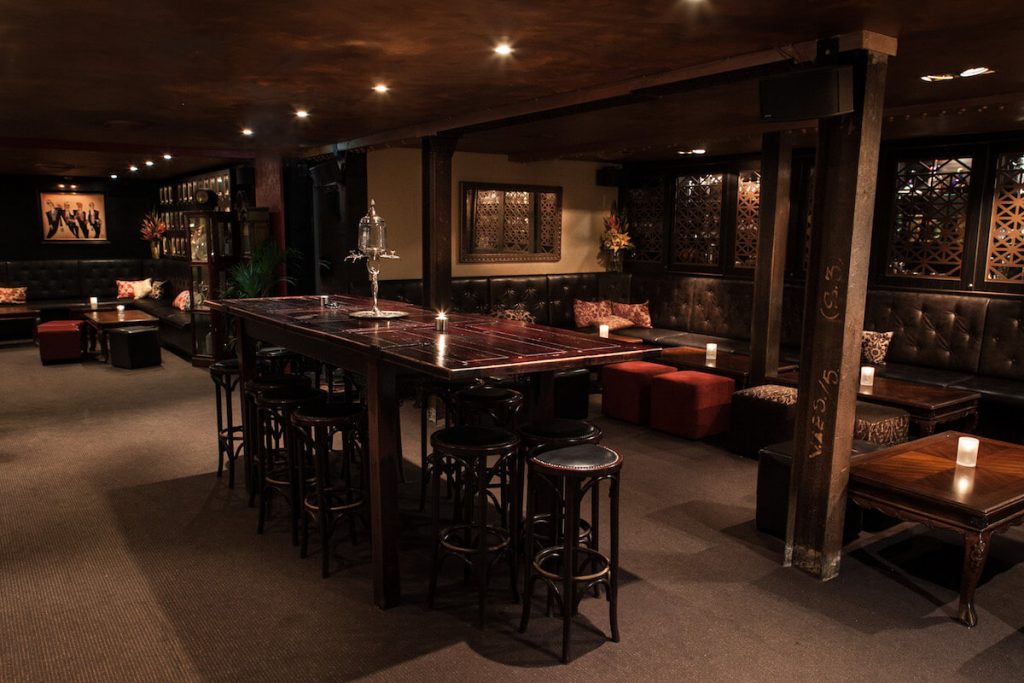 Mjolner
Location: 267 Cleveland St, Redfern
Phone Number: (02) 8646 4930
Website: mjolner.com.au
'M-yol-near' (Mjølner) is taken from the name given to Thor's – the Norse god – hammer. On reaching the bottom of the stairs in this contemporary, Scandinavian, 120-seat below ground bar/restaurant, you'll spot the Viking-themed décor straight away. The owners of the bar commissioned a local craftsman to carve the head of a dragon which…. well, I'll leave it to you to see what you think. But let's not detract from the main element we're talking about here – the whiskies. Currently with around 450 variations, with the intention of expanding their collection to 600, it's a whisky enthusiast's dream.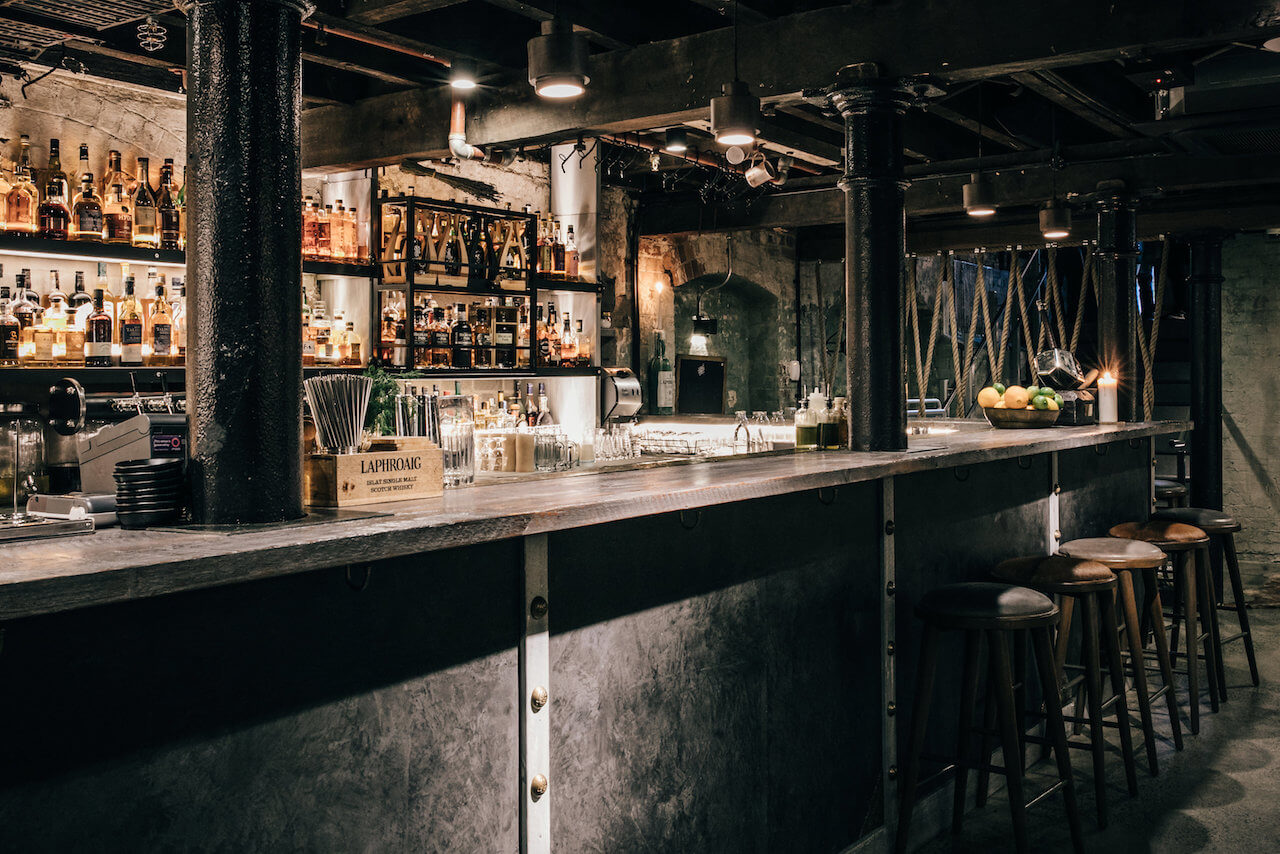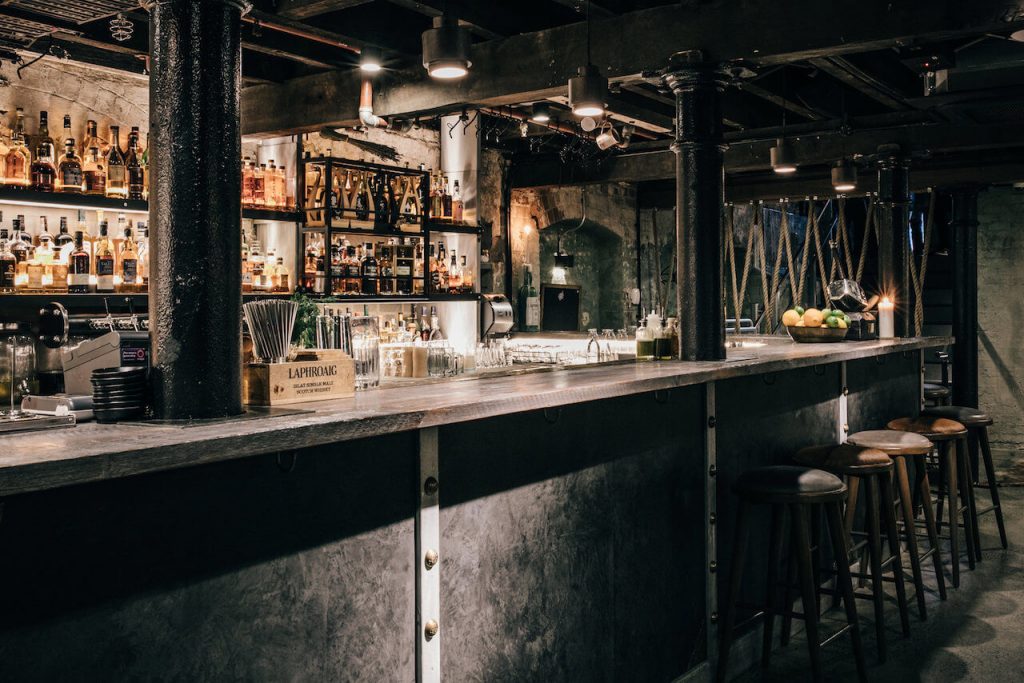 Uncle Ming's
Location: LG, 49 York St, Sydney – Down the stairs, towards the suit shop
Phone Number:
Website: unclemings.com.au
Uncle Ming, one of Shanghai's more infamous legends, set up shop in Sydney during the 1920s. A brief glance at the bar menu will tell you this isn't just a Chinese-themed venue, although their main focus is on whisky. While they have over 90 different kinds, some of which are rare, distinctive Japanese whiskies, you only have to ask the expert bartenders, and they will serve you with something to suit your taste.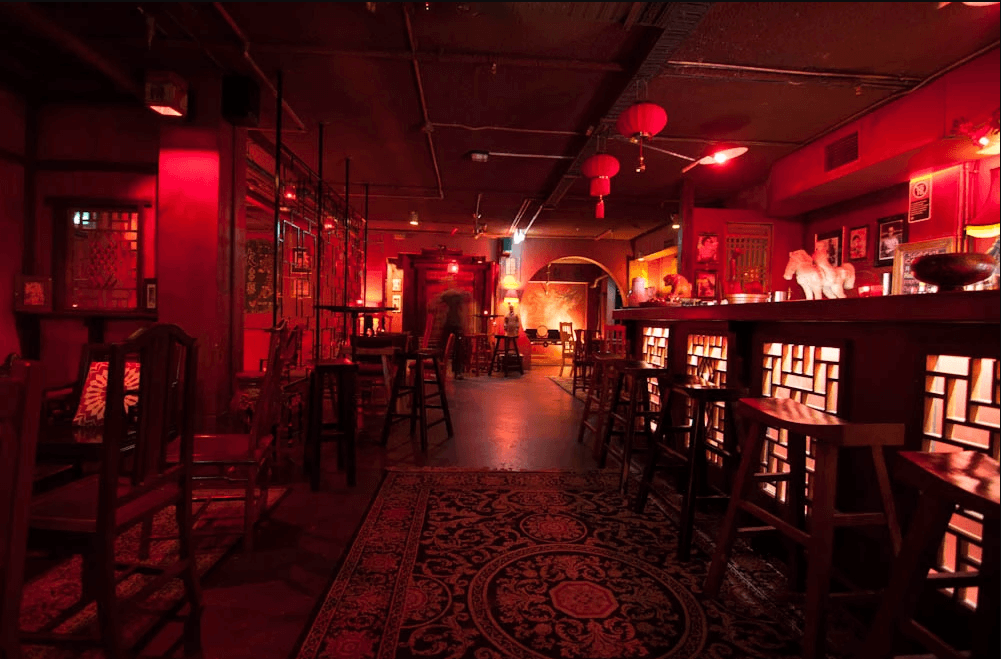 The Baxter Inn
Location: 152-156 Clarence St, Sydney – Follow the lane way, down the fire escape on the right.
Phone Number: (02) 9221 5580
Website: thebaxterinn.com
Yet another underground haven of amber! The Baxter Inn has a whisky collection to make even the strongest men fall to their knees! You could quite literally go amber blind here! The menu starts right up at the ceiling and three columns later, it disappears well below the counter. With exceptional bartenders, outstanding ambiance, what's not to love?
https://www.instagram.com/p/BOB1g3NjZZm/
Burrow Bar
Location: De Mestre Pl, Sydney – Down the laneway opposite Wynyard's George St Enterance.
Phone Number: 0450 466 674
Website: burrowbar.com.au
One of Sydney's best-kept secrets. With its entrance as a fire door simply marked "B" with an AstroTurf border, once you step inside, you'll see what we mean. Burrow bar should be included in my list as with its intimate basement setting; you can relax and forget the hustle and bustle of the world above.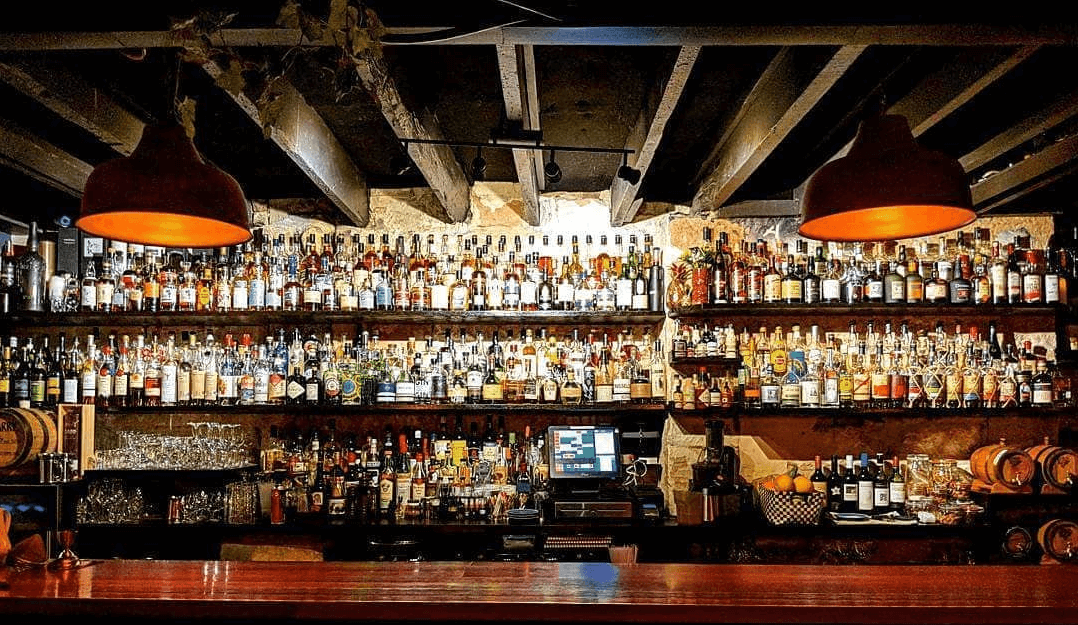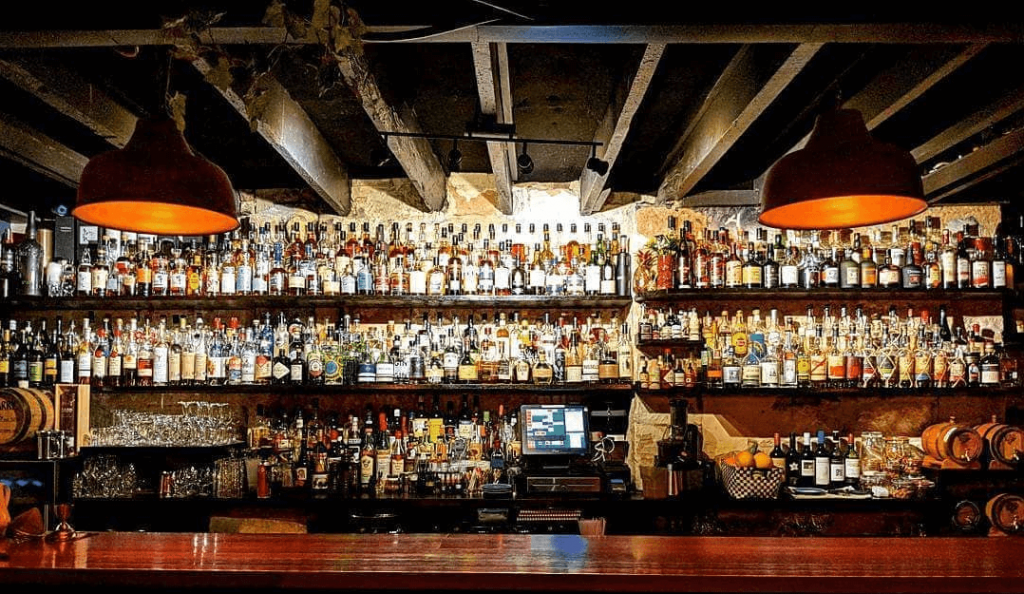 Alleyway
Location: Shop 3/200 George St, Sydney
Phone Number: (02) 9252 5530
Website: avenuegroup.com.au/alleyway
At the alleyway, the bartenders take their whisky very seriously. For such a small venue, at only 26sqm. it certainly keeps things fresh. Their collection of 75 whiskies on the back-bar is regularly changed. As soon as one bottle is emptied, another takes its place. Despite whisky being dominant here, they serve natural wines, tequila, mezcal, and cocktails as well.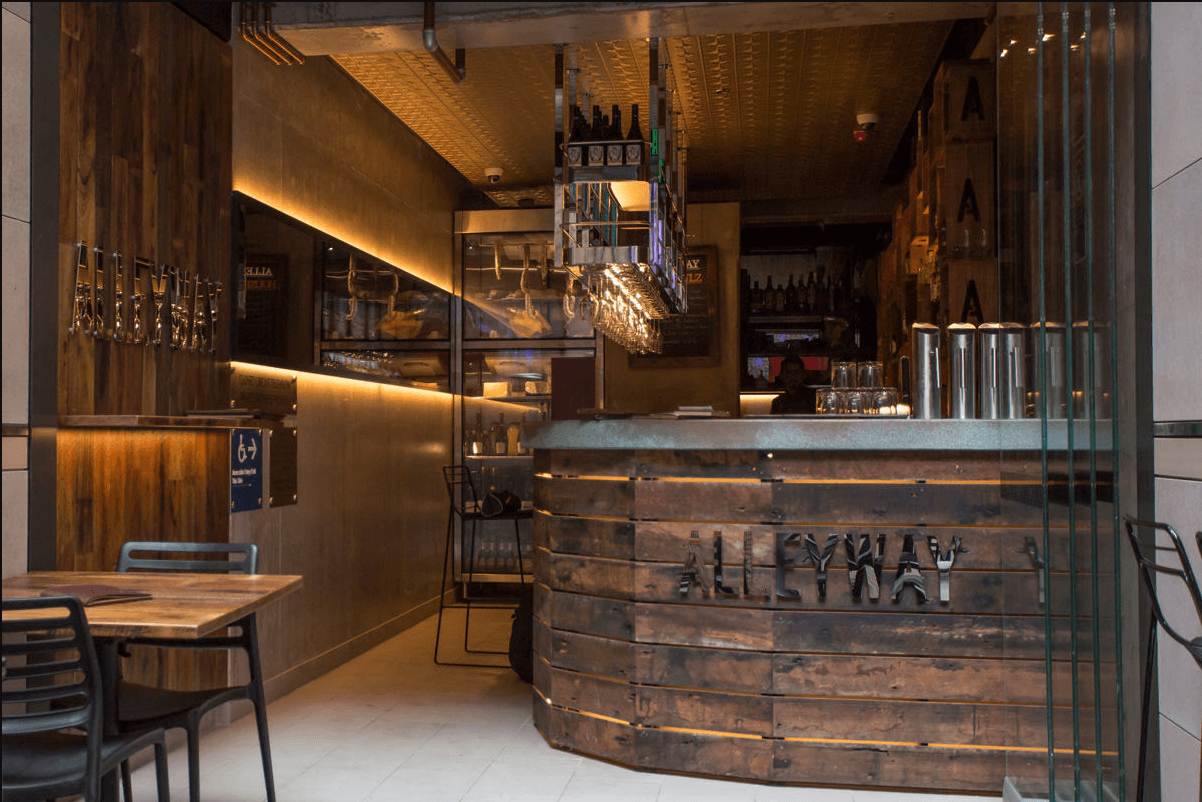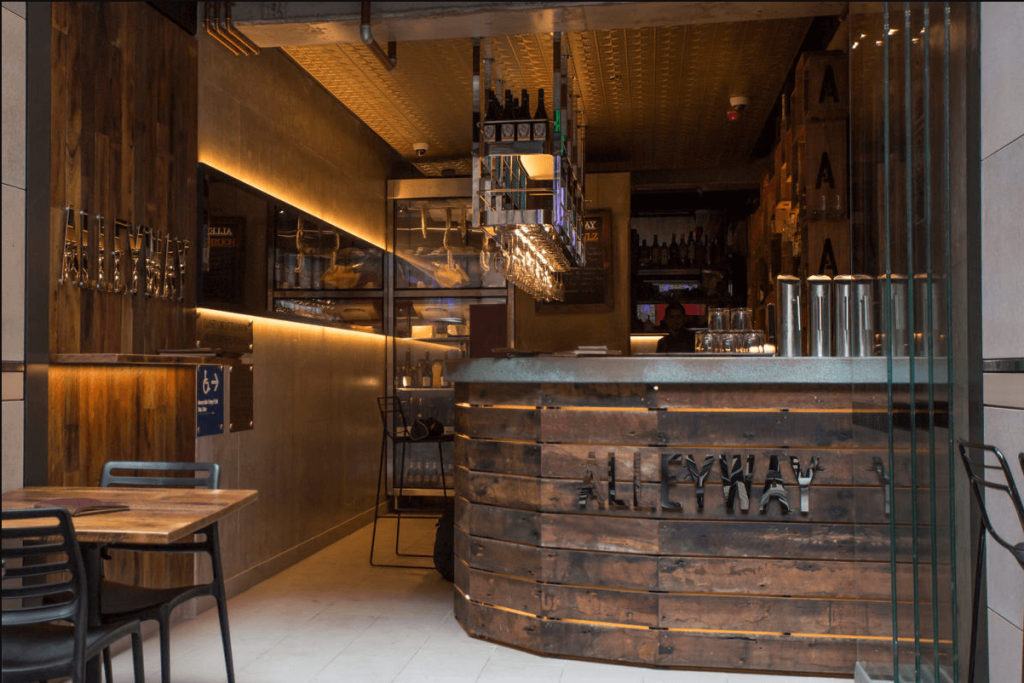 The Wild Rover
Location: 75 Campbell St, Surry Hills – Look for the big green door
Phone Number: (02) 9280 2235
Website: thewildrover.com.au
Set on two levels, some would describe The Wild Rover as a cross between New York's chic set and an Irish folk barn. With capacity for 120 people, and a tendency to err towards the Irish whisky side of things, and with top shelf back-bar labels like Connemara 12yo, Bushmills 21yo and Madeira Finish, you'll feel like you're a member of an elite group in this space. There's just so much to enjoy at The Wild Rover.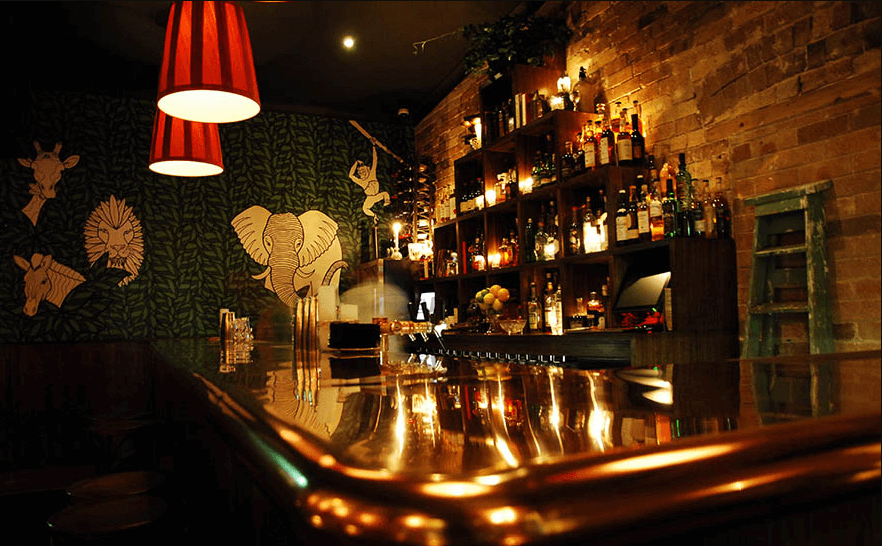 Whisky Room, The Clock Hotel
Location: 470 Crown St, Surry Hills – Out the back of the Clock Hotel
Phone Number: (02) 9331 5333
Website: clockhotel.com.au/whisky-room
You'll be pleased to know that you don't need any previous experience of whisky tasting when you visit the Whisky Room at the Clock Hotel. They offer over 100 international kinds from 6yo to 18-20yo, and the experienced bartenders and menu (with a brief history of each one) will help you get to know the difference between a single malt and rye from a scotch.