"A super peaty kick in the teeth – Your tongue pulls back – overwhelmed with the intense smoke flavour, hints of charred mango and coconut linger on your pallet. Like a Weis Bar around a beach campfire, with all the heat focused on warming your taste buds, leaving them tingling for more.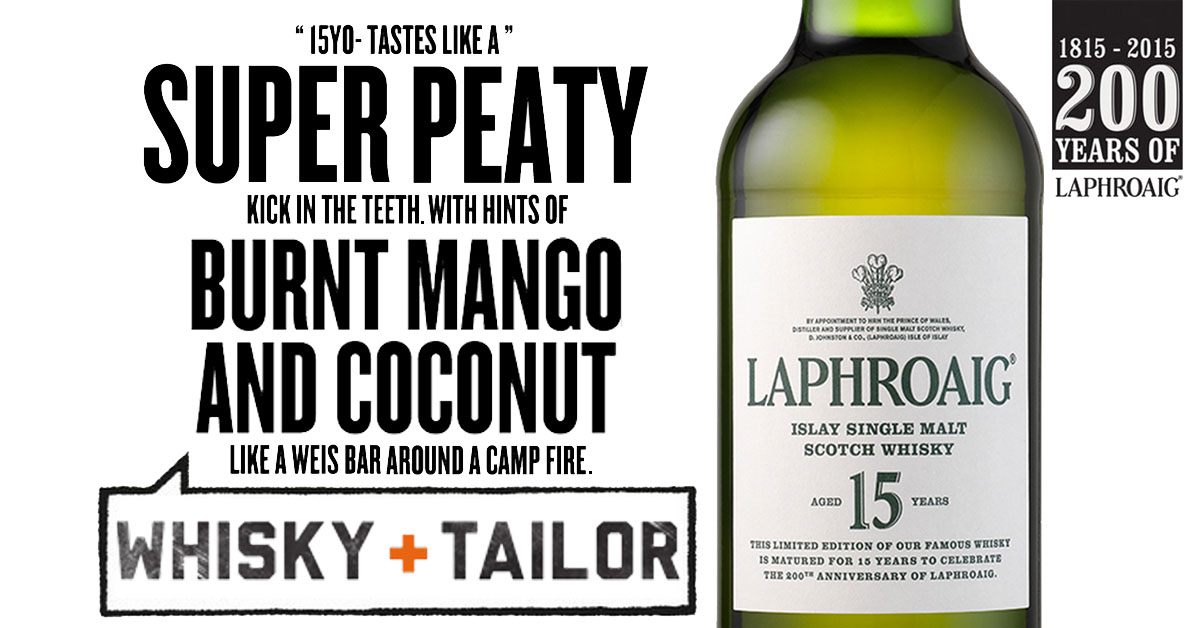 With Laphroaig, you can't help but feel like the Distiller, John Campbell (no relation… I think), has slapped you repeatedly over the face with a huge peat sod… and you'll love him for it.
I was lucky enough to experience this in the backroom of Eau-de-Vie Darlinghurst at a private tasting in celebration of the Distillery's 200th year. Michael Nouri, a Laphroaig brand ambassador, took us on a journey to the bottom of a few notable drams; 10yo, Select Cask, 15yo, Quarter Cask, and the 25yo! Aside from being a fantastic storyteller, Michael really knows his Whisky – I learnt a lot about the Islay Single Malts. Specifically the history of the Laphroaig distillery, its journey through prohibition and the back-breaking work involved in producing whisky the traditional way.
The night was focused on the 15yo expression, a limited run to celebrate the 200yr anniversary of Laphroaig. Similar to the 10yo, yet aged for at least 15 years in the same American Oak Bourbon barrels used at Makers Mark. An extra 5 years in the casks really mellows the flavour, it's smoother on the finish with tropical fruit flavours – while still remaining distinctly Laphroaig.
The 15yo won't be available in Australia until July. If you've never tried Laphroaig do yourself a favour, grab yourself a bottle of the 10yo on the way home tonight. Half of you are going to hate it, yet the other half of you are in for a pleasant peaty surprise.