It's great to see one of Australias best whisky distilleries, Sullivans Cove, continue to release new spirits. This time with the release of two new expressions of Tasmanian Brandy- The XO Single Cask and XO Double Cask Brandies.
Sullivans Cove use local Tasmanian wines as the base to distil into Brandy. They use similar techniques to their whisky distilling and then age the spirit for between nine and ten years in either French or American Oak barrels.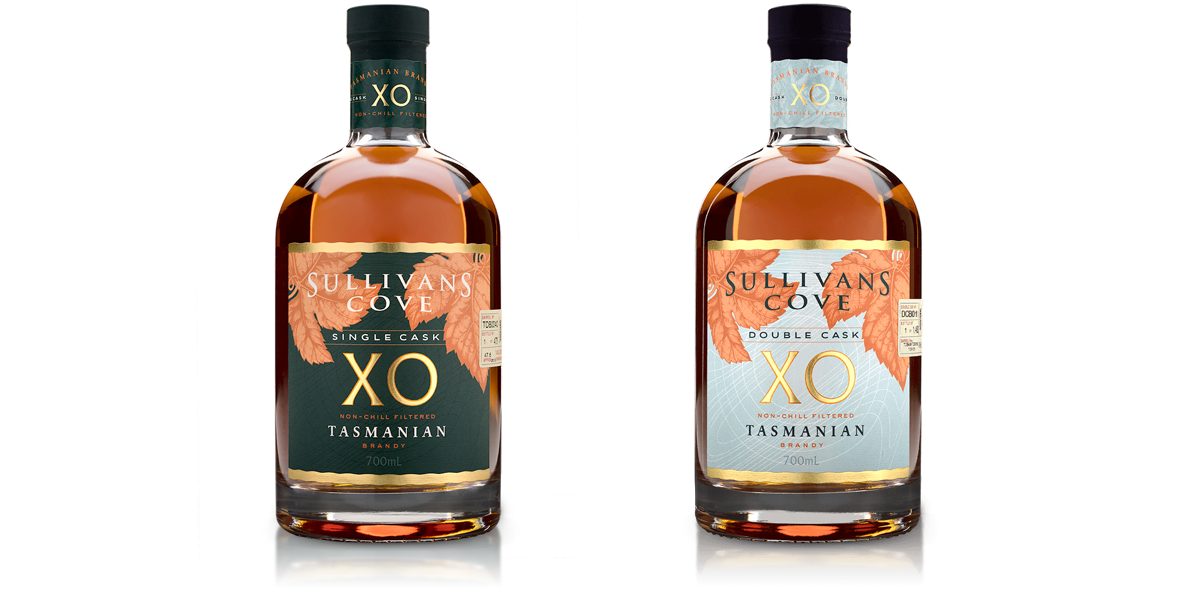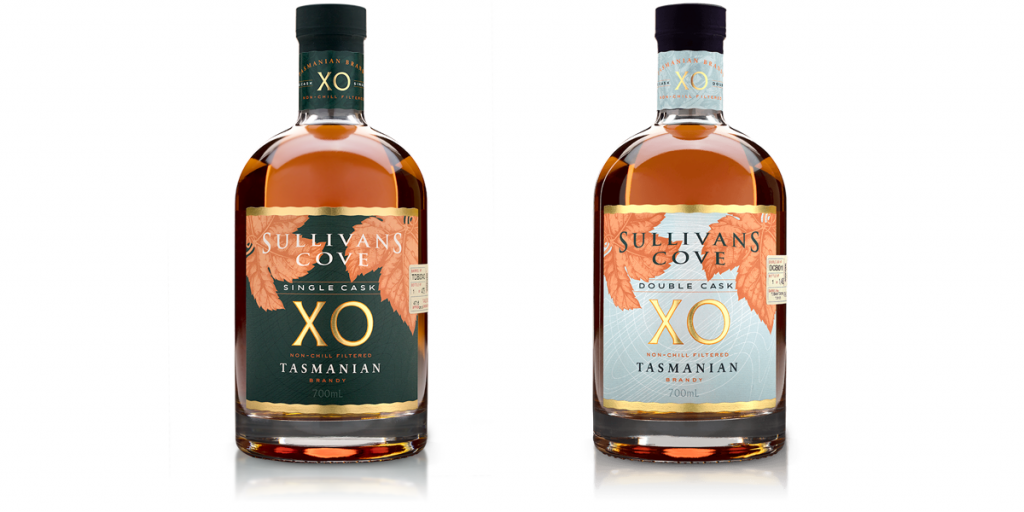 This is Sullivans Cove's third bottling of XO Single Cask Brandy which they released in April. It was distilled from Tasmanian Chardonnay and aged in a 200L French Oak ex-tawny cask for 10 years. Bottled at 50.5% abv producing only 285 bottles from the cask.
This is the first time we have seen Sullivans Cove release their XO Double Cask Brandy. A blend of ten different casks, each selected for their individual flavour profiles after ageing for between nine and ten years in either French Oak ex-tawny and American oak ex-Bourbon casks. Distilled from a wide variety of Tasmanian wines including chardonnay, pinot noir, gewurztraminer, sauvignon blanc, cabernet sauvignon and merlot to achieve incredible complexity. XO Double Cask is non-chill filtered and bottled at 47.7% ABV.
"The diversity of grape varietals and maturation styles in our first Double Cask Brandy weave together into a tapestry of elegant intensity. Closer in style to a traditional brandy than our XO Single Cask, this is distinctly Tasmanian, and undeniably Sullivans Cove." Heather Tillott, Production Manager.
Only a small amount of brandy was produced about ten years ago and no brandy has been made since. So if you want to get your hands on a bottle, nows the time.