After launching in 2014, Archie Rose has had the goal of bringing Australian Whiskies and Gins to market. They've seen great success with their Gin range, but to date have only released a White Rye spirit – no aged whiskies.
I'm excited to say that's changed with the announcement of their first aged whiskies. The first, a limited release Chocolate Rye Malt available on 27 June. And from 1 August, Archie Rose Rye Malt Whisky will be added to the core range.
"We're all whisky obsessives over here. For us to be releasing a whisky, five years on from when we first began making whisky, gin, vodka and rum is huge."

– Will Edwards , Founder of Archie Rose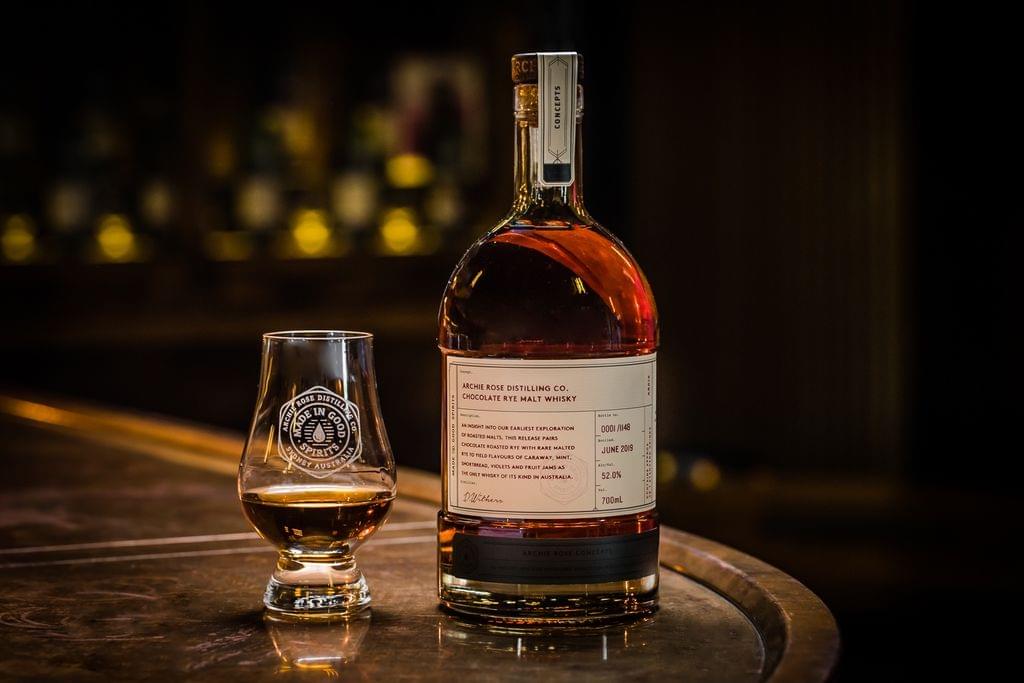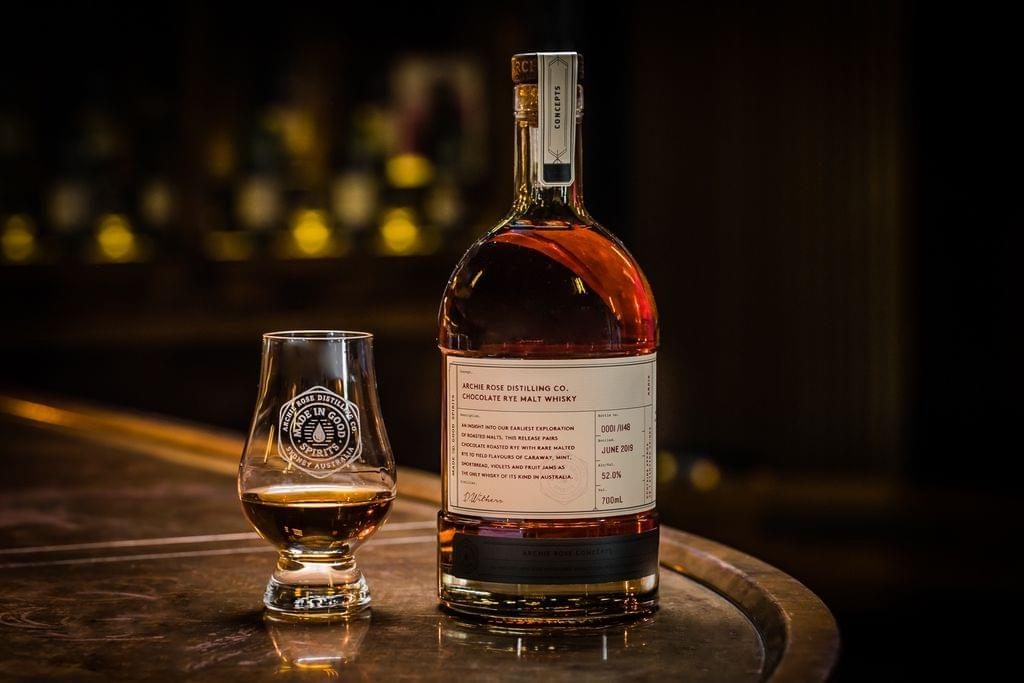 Archie Rose Chocolate Rye Malt Whisky
Later this month, 1148 bottles of the Archie Rose Chocolate Rye Malt will be the first aged whiskies Archie Rose release for sale.
Drawn from a single batch of eight casks, the Chocolate Rye Malt Whisky showcases chocolate roasted rye, rare malted rye and pale malt yielding flavours of caraway, mint, shortbread, violets, hot chocolate and fruit jams. It's matured in Australian re-shaved, toasted and charred Apera (Sherry) casks, adding notes of dried fruits and sultanas, which complement the biscuity, creamy and chocolate flavours from the spirit.
If you want to get your hands on a bottle, you'll need to sign up to their mailing list and register in the ballot before 27 June.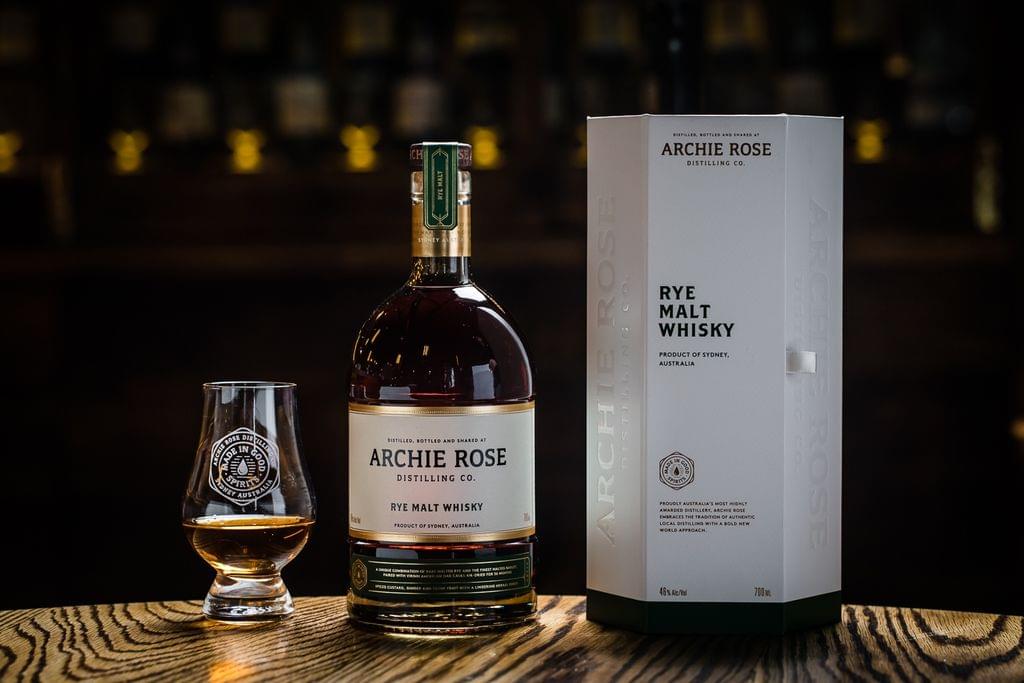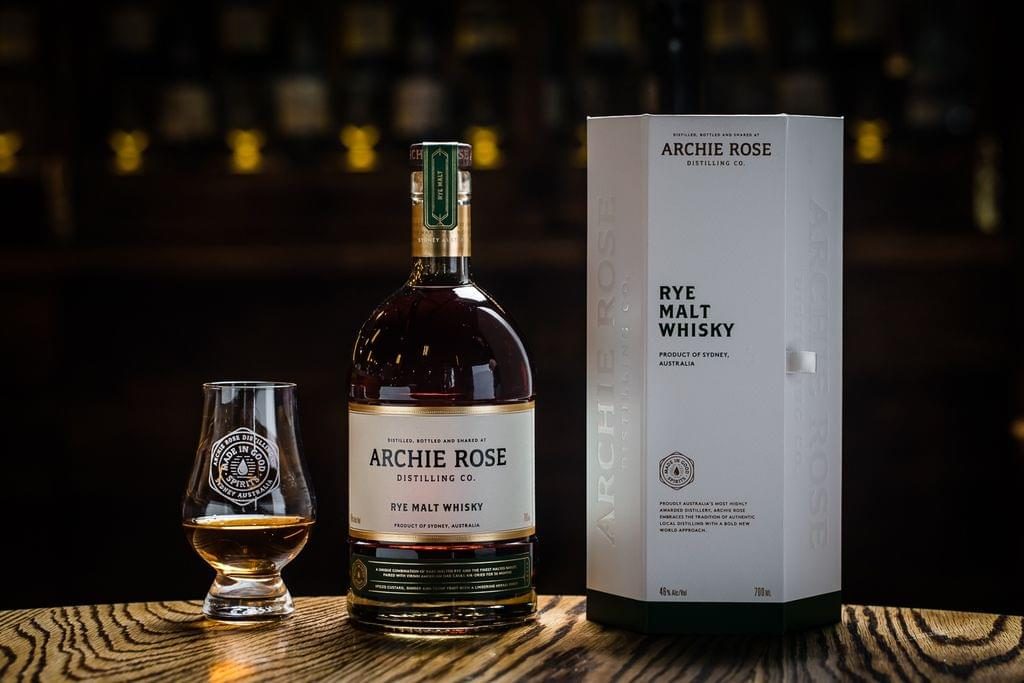 Archie Rose Rye Malt Whisky
Launching 1 August, the first aged whisky joins Archie Roses core range – The Rye Malt Whisky.
The unique flavour comes from the use of malted rye and barley, paired them with virgin American oak casks. Compared to the more commonly used unmalted rye affords this whisky a point of distinction evident upon the very first sip. This layered, aromatic spirit offers notes of spiced custard, ginger, stone fruit and baked apple pie with a fresh herbal finish that lingers on the palate.
Personally, I'm keen to get my hands on a bottle– review incoming.