Bladnoch whisky has released its first bottling since it was purchased last year by Melbourne entrepreneur David Prior. The expression, branded 'Pure Scot', is a blended whisky from the Bladnoch distillery in the grassy lowlands of Scotland along the Bladnoch River.
Pure Scot is a contemporary spin on traditionally blended whiskies – combining unique Bladnoch Single Malt, robust island malts, aged Speyside and Highland malts and select grain whiskies.
"It's a highly adaptable, versatile, contemporary-tasting product, not smoked, it's really for the younger consumer." – David Prior, Distillery Owner.
They are really aiming for the young social drinkers with Pure Scot – fresh branding, awesome bottle and midrange price point. This blended whisky is paired best with a light mixer or in a cocktail.
"The beauty for us with Pure Scot is we don't have to be protecting and defending. We can come in and actually blow the hell out of this thing. We don't have to worry about those rules. We can play with any rules. We can talk to customers and consumers differently."
Hopefully, Pure Scot is a sign of good things to come from the Bladnoch distillery. I'm keen to see what single malts and older whiskies they release over the next few years as the new owner and his team settle into the role.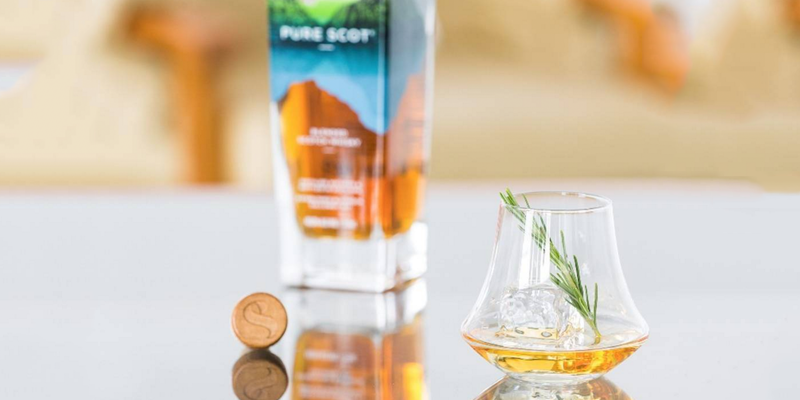 Looking for a bottle of Pure Scot?
Available through Dan Murphy's across Australia or at selected bottle shops and bars around Melbourne. RRP $79.99. It will be launched nationally in 2016.