UPDATED: Added the new Base Station Hub from Nomad.
Apple today announced the new iPhone Xs today at their #GetherRound event in California. Unfortunately, there was no mention of the long-awaited AirPower matt that Apple teased way back in September 2017. Apples next-gen charging matt that supports faster charging speeds and multiple devices.
Thankfully, Apple has thrown their weight behind the Qi wireless charging standard which means we have a wide range of wireless Qi chargers from leading 3rd party accessory brands such as Belkin, Mophie, Anker and Cygnett. To help you sort through them, here is a list of the best wireless chargers for iPhone.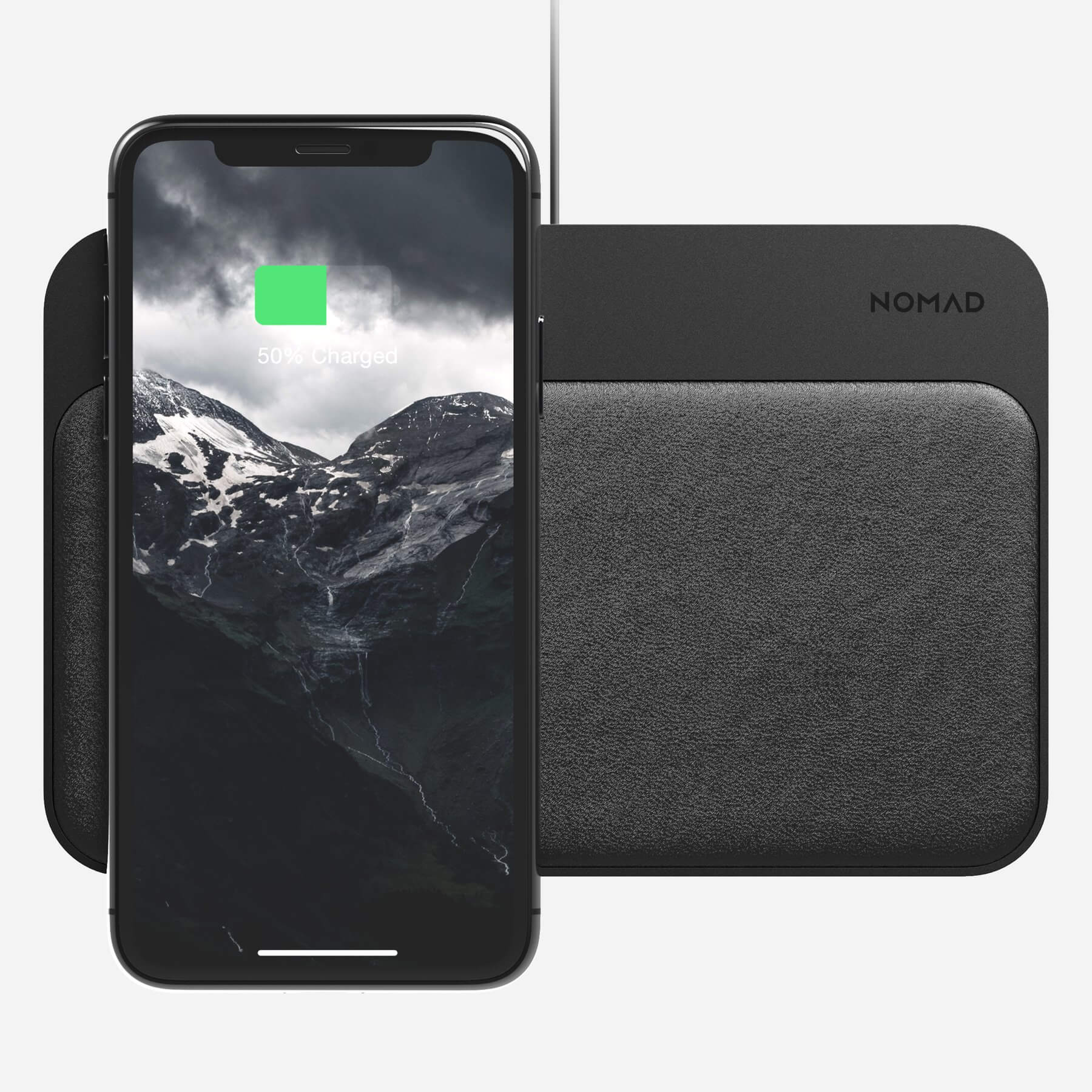 Base Station Hub from Nomad
Since I first published this article, Nomad announced the release of a brand new product – the Base Station Hub Edition.
It ticks all the boxes. Support for multiple devices, 10W wireless charging, and it'll look great on your desk or in the living room.
If you're looking for more details, you can check out my full write-up on the Nomad Base Station Hub.
Belkin Boost↑Up Wireless Charging Pad 15W
The Belkin Boost Up is one of the few of wireless chargers that Apple actually stock in their own stores (although at a higher price than Amazon). So you know that it's probably the wireless charger used by Tim Cook himself.
It is worth noting that the latest iPhones are capped at 7.5W, so a 15W charger might seem like overkill, but chargers in this price bracket aren't significantly cheaper. So I'd recommend buying something that will last a few years. Futureproof your wireless charging pad with the 15w charger from Belkin.
Mophie 7.5W Wireless Charging Base
Mophie, well known for their external batteries & high-quality cables also offer a wireless charging base for the iPhone 8, X and Xs. The Mophie is optimised for the 7.5W charge that iPhones can accept and $15 cheaper than the Belkin. Pick up this wireless charger and leave it on your desk at work.
Cygnett MagMount Qi Wireless 10W Desk Charger
The Cygnett MagMount is the cheapest of the lot, making it a great option for anyone on a budget.
It looks a little dinkier with the Cygnett branding on top, but if you're not too fussed about how it looks on your bedside table, then pick one up from Amazon for the best price we've seen.
Anker PowerPort Wireless 5 Pad
At only 5W, the Anker PowerPort is (on paper) the slowest of the chargers in this list. However, for any device running a version of iOS older than 11.2, the charging speed will be capped at 5W regardless of what charger you use. My advice… update your phone and buy the Belkin from above.
These wireless iPhone chargers are your best option until Apple finally does release the Airpower mat. When that will be is anyone's guess. 🤷‍♂️