Here we take an in-depth look at the Sonos Era 300, the latest addition to the Sonos family. This innovative speaker is making waves in the audio world with its advanced features and exceptional sound quality.
The Sonos Era 300 was released alongside its smaller sibling, the Sonos Era 100. Both speakers represent Sonos' latest innovations in audio technology, offering a unique blend of style, performance, and smart features. While the Era 300 is designed for those seeking a more immersive and powerful listening experience, the Era 100 is a compact yet capable speaker that's perfect for smaller spaces or as part of a multi-room setup.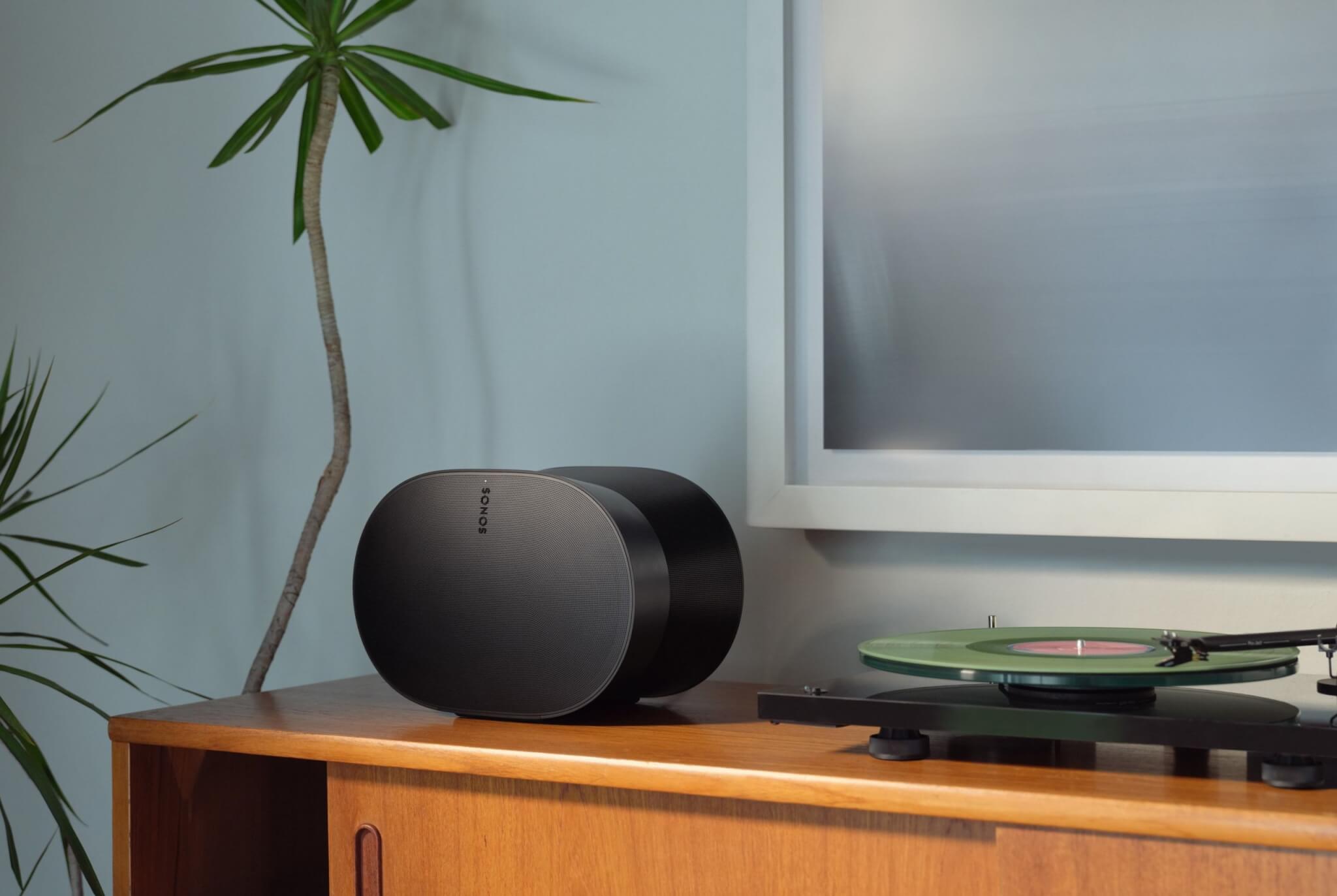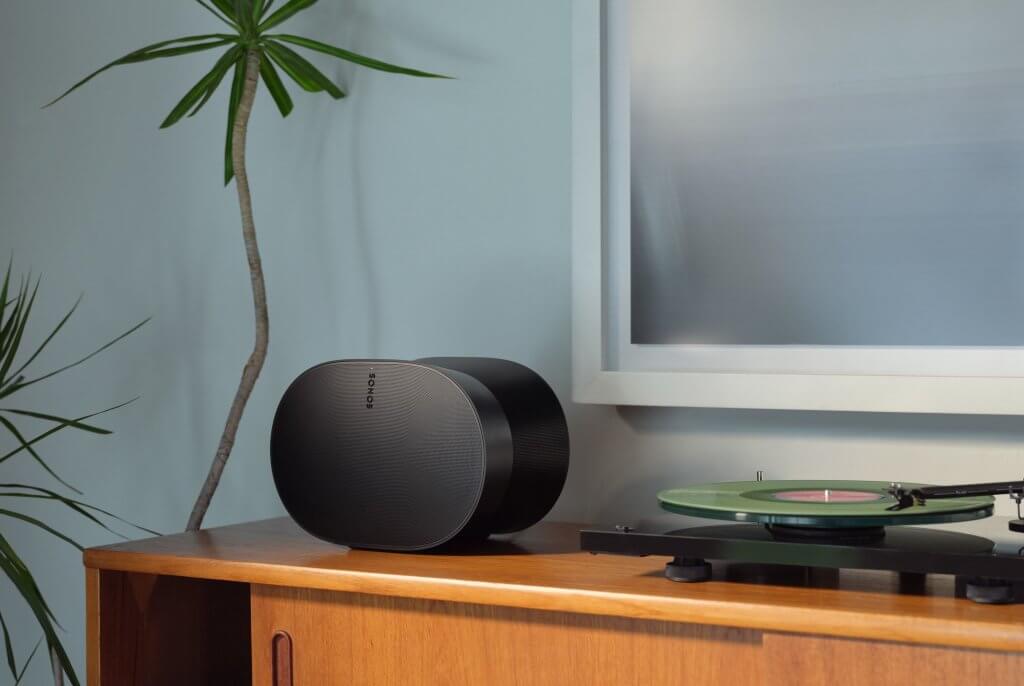 Sonos Era 300 Review
Design and Features
The Sonos Era 300 is a uniquely designed speaker that stands out with its hourglass shape. It features touch controls for volume, play, pause, skip, and replay, adding a modern touch to the device. The Era 300 supports Wi-Fi 6 and has a USB-C port for connectivity. However, it's worth noting that it does not support Chromecast or Google Voice Assistant, which may be a drawback for some users.
Sound Quality
The Era 300 is equipped with four tweeters and two woofers, providing a rich and immersive sound experience. The speaker's architecture is designed to put the listener right in the middle of the music, creating an enveloping spatial audio experience. Whether you're listening to classical music, rock, or pop, the Era 300 delivers a radiant, powerful sound that keeps the track's vocals uncreased and at the forefront, no matter the volume.
Spatial Audio
One of the standout features of the Era 300 is its support for spatial audio. This feature delivers sound in all directions, creating a truly immersive listening experience. The speaker projects spatial audio sound so persuasively that you sometimes can't tell where it's coming from. However, it's important to note that high-quality spatial audio tracks are few and far between within streaming services, so this feature support shouldn't be the primary reason you grab an Era 300.
Home Theatre Experience
The Era 300 can also be paired with a Sonos Arc or second-generation Beam soundbar for an ultimate 7.1.4 Dolby Atmos entertainment experience. This makes it a great addition to any home theatre setup, providing a rich and immersive audio experience for movies and TV shows.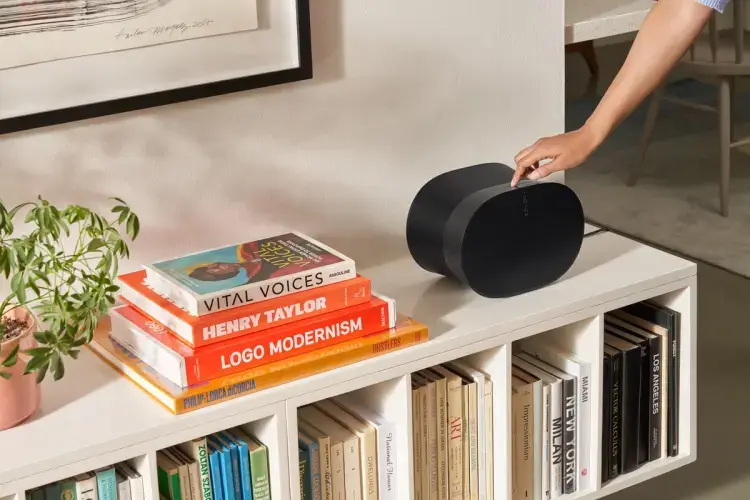 Compared: Sonos Era 300 vs Sonos Five
As the successor to the Sonos Five, the Sonos Era 300 brings a host of new features and improvements to the table. However, it's important to understand the differences between these two high-end speakers to make an informed decision.
The Era 300 stands out with its Dolby Atmos support, smart speaker capabilities, Bluetooth support, and TruePlay for Android. However, it's less bass-heavy than the Five. The Sonos Five, on the other hand, delivers more bass and is optimised for stereo sound. It's a simpler speaker without smart features, which some users may prefer.
The choice between the Sonos Five and the Era 300 depends largely on your specific needs and preferences. If you're primarily interested in turntable audio and deep bass, the Sonos Five may be the better choice. However, if you're looking for a speaker that supports Dolby Atmos audio and smart features, the Era 300 would be more suitable.
It's also worth noting that the Era 300 is more future-proof, supporting the latest technologies such as Dolby Atmos and smart features. However, the Sonos Five has been proven to be a top performer in the Sonos lineup and will continue to deliver excellent performance for years to come.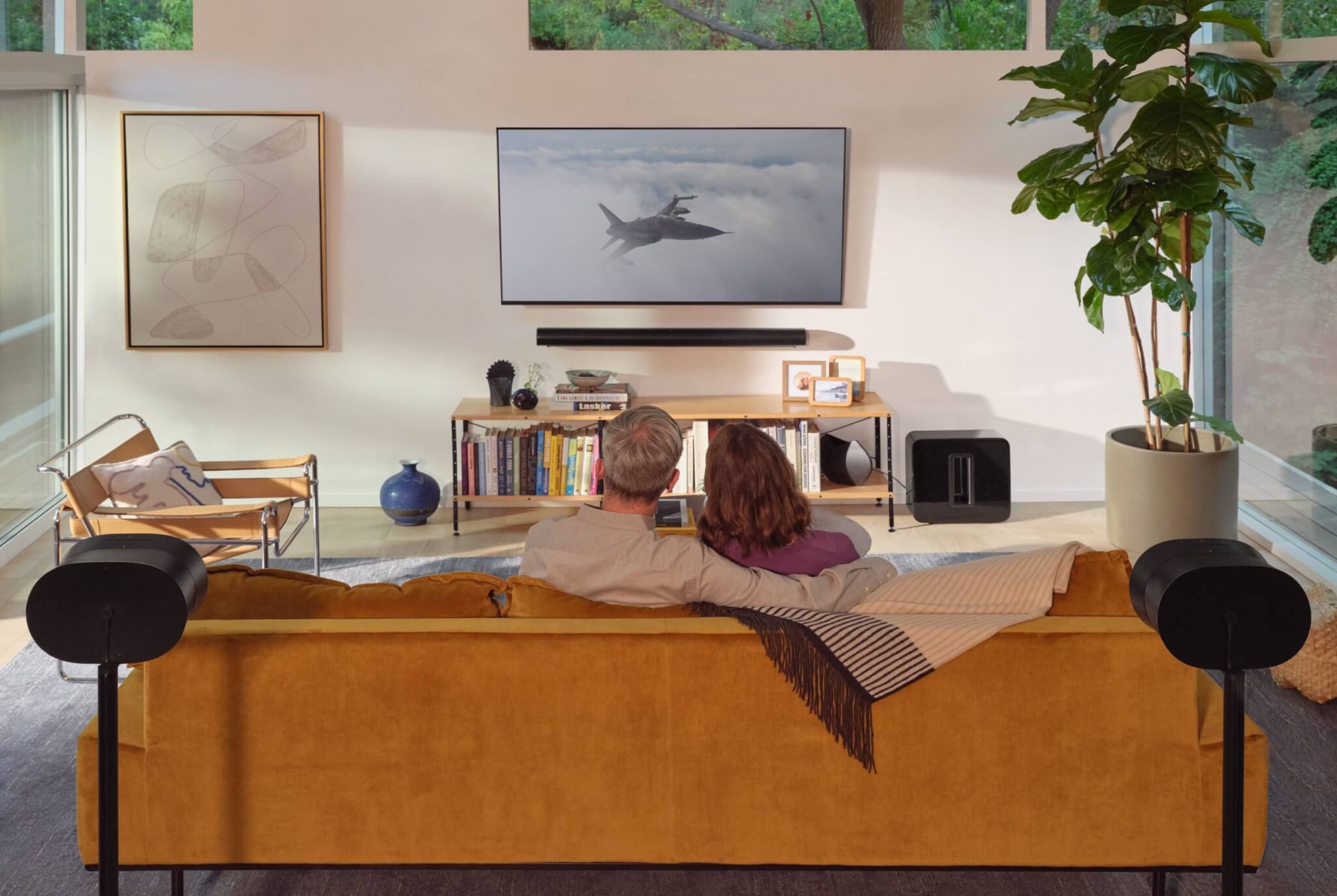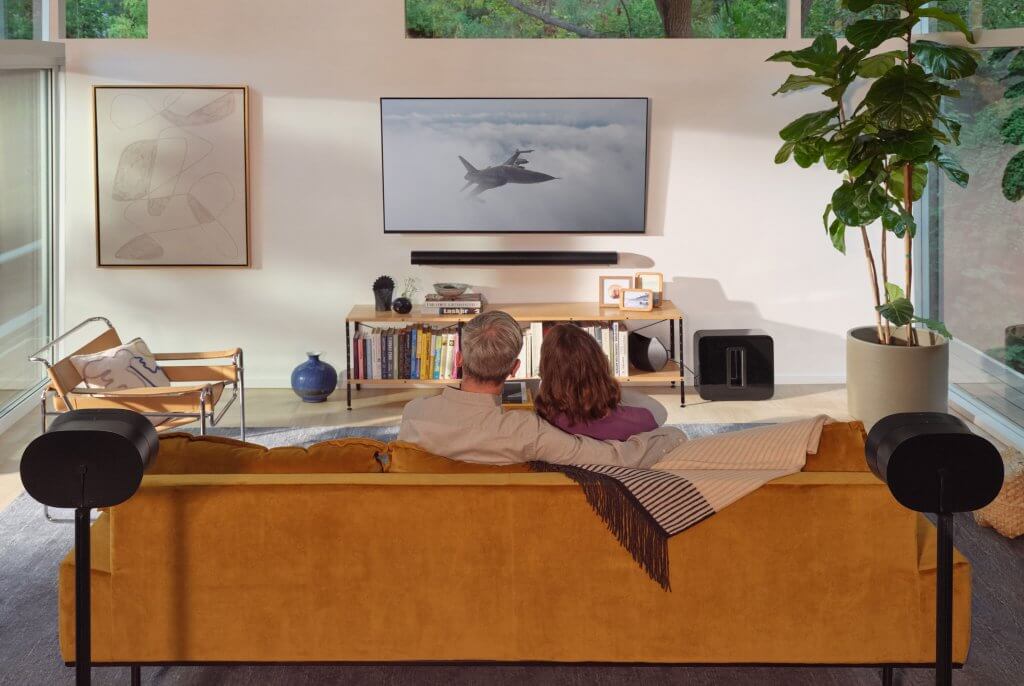 Integration with the Sonos Ecosystem
The Sonos Era 300, with its advanced features and exceptional sound quality, is a powerful addition to the Sonos ecosystem. It's designed to work seamlessly with other Sonos speakers, allowing users to create a comprehensive and interconnected audio setup that caters to their specific needs.
When connected to Wi-Fi, the Era 300 can be part of your Sonos multi-room audio system. This feature allows you to play the same song on all your Sonos speakers simultaneously, or play different songs in different rooms. This multi-room audio system is a standout feature of Sonos, offering a unique and immersive audio experience.
Sonos multi-room audio with multiple speakers
Within the Sonos ecosystem, there are a variety of speakers that cater to different needs and preferences. For example, the Sonos Roam is a true portable speaker that can fit in your bag, making it perfect for trips or outings. However, when at home, it can be part of your Sonos multi-room audio system, just like the Era 300.
The Sonos Move is a larger, more powerful portable speaker that offers both Wi-Fi and Bluetooth connectivity. It delivers high-quality, room-filling sound, and its weather-resistant design makes it a reliable choice for outdoor use.
For those seeking a more compact yet capable speaker, the Sonos Era 100 is a smart speaker that offers a host of improvements and new features, including an extra tweeter and a 25 percent larger mid-woofer. These enhancements allow the Era 100 to deliver a more immersive stereo sound, deeper bass, and a higher maximum volume.
Final Thoughts
While the Sonos Era 300 comes with a lofty price tag, its exceptional sound quality and advanced features make it a worthwhile investment for any audiophile. However, it's worth noting that the speaker has some drawbacks, such as the lack of support for Chromecast and Google Voice Assistant, and a coating that makes dust very visible. Despite these minor issues, the Era 300 stands out as one of the best standalone Dolby Atmos speakers available in the market today.