I've always loved MJ Bale suits, there is just something about their brand and range that gives a premium feel for quite a reasonable price.
So when their team reached out and told me about a campaign they where running to test the durability of one of their suits I was pretty keen to get on board and review the suit.
MJ Bales suits are one of my favourite brands for off the rack suits. Made from premium Australian Merino wools that are more resistant to creasing. Making them more suitable for travel than the average suit as they are less likely to crease.
Great concept, I've heard a lot about low crease clothing, shirts and suits that you can wear all day and have them look fresh when you go out for a drink after work. But how do you quantify that, how do you prove that a suit is actually more durable?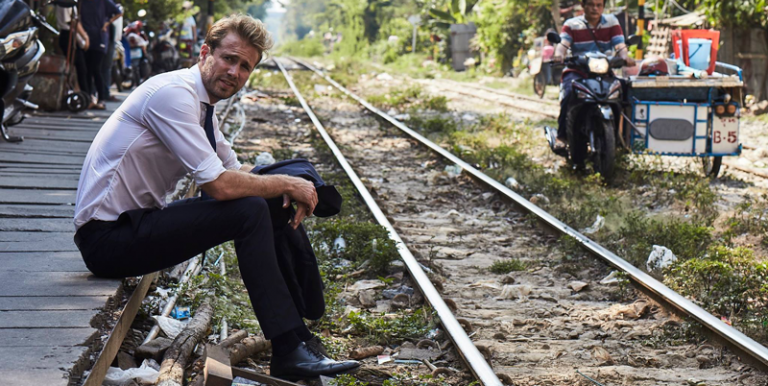 Well MJ Bale decided to dress one of their models here in Sydney, and then send him on a crazy around the world journey before shooting their winter campaign in London! The Model would have to wear the same suit the entire journey but could shower and change shirt/underwear – much like our wardrobes over a weeks business trip.
He travelled more than 20,000km through nine countries over five days non-stop. Singapore, Kuala Lumpur, Bangkok, Dubai, Abu Dhabi, Rome, Naples, Amsterdam, Rotterdam and Harwich on planes, trains, tuk-tuks, bikes and even an overnight ferry across the North Sea to the UK.
The Perfect Suit For Travel
While the average Aussie bloke might not go to these extremes on the average business trip, looking sharp in the boardroom after that long flight is top of mind when we pack our bags.
"With Australian men travelling longer and further for business than any other nation, arriving looking as good as when you left is a struggle. We want to help gents stay looking impeccable and ultimately professional for business, no matter how many miles they've covered."
Matt Jensen, Founder & CEO, M.J. Bale said as he commented on the suit.
"Our range of suits are constructed with 100% Australian Merino Wool, so men really can stay immaculate from cabin to the boardroom. The images are raw and honest with no retouching to the model or suit, proving our claim you can crush the man but you can't crush the suit."
And how did the suit look at the end of the trip? Take a look yourself:
https://www.youtube.com/watch?v=WQnJ6XE-lfE
Not too sure what the difference is between Tailored vs Off the rack suits – check out our guide too Bespoke, Made to Measure & Off the Rack suits.